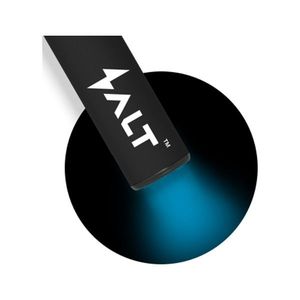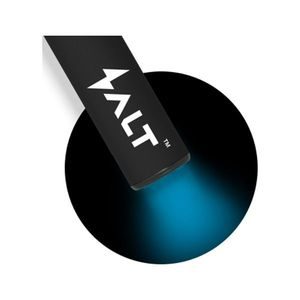 The premium product electronic cigarette SALT SWITCH is designed to give pleasure from every puff. Soft, fragrant steam begins to flow immediately after you take your first breath.
Disposable electronic cigarette is only suitable for single use. It can be used by people who have reached the age of majority. The cigarette looks very refined and refined, so it is a modern fashion accessory. The device will harmoniously complement the image of both men and women.
The SALT FR company offers you to become an official distributor of premium products. We sell disposable vape pen cigarette SALT SWITCH in France through tobacco shops, retail outlets and gas station complexes. Our activity is connected with wholesale sales of electronic cigarettes to small and large businesses.
We offer cooperation to partners from the Czech Republic, Estonia, Slovakia, Kazakhstan, Denmark and many other countries. If you want to place an order for the supply of electronic cigarette wholesale, then we suggest you visit our office located in Nice, France. For consultation, communication is available by the specified phone numbers on the website and via messengers online.
Technical characteristics of SALT SWITCH electronic cigarettes
disposable vape pen is designed for 450 puffs;
Resistance 1.8 ohms;
Voltage 3.7 V;
Battery capacity 350 mAh;
a container for aromatic liquid with a volume of 2 ml.
Disposable vape is already fully ready for use. As soon as you take the first puff, an indicator light lights up at the bottom of the case, indicating that the cigarette is working.
At first, it is recommended to take light, frequent puffs, which reveal the luxurious taste of the flavor and allow you to enjoy a light, fragrant steam. The line of flavors is represented by a collection that includes a large number of amazing flavors:
coconut, vanilla, watermelon, mango and many other exotic fruits;
fruit mixes and drinks — coffee, cola, peach ice cream;
the taste of traditional tobacco.
Wholesale purchase of disposable salt cigarettes SALT SWITCH
Electronic cigarette is easy to use and can be safely taken with you everywhere. The body of the product reliably protects the internal container with liquid from mechanical influences. Even while carrying the device in your pocket or purse, it does not leak or crack.
Electronic cigarettes do not need additional maintenance. They are fully equipped. You do not need to buy chargers or removable cassettes, as the built-in battery lasts until the end of the vape service life.
The SALT FR company offers mutually beneficial partnership and regular deliveries of disposable vape pen high capacity wholesale all over the world. We conclude an agreement with each customer, which lists the stages of work that protect both sides from various risks.
After the customer pays for the order, we organize the delivery of products by transport companies that are convenient for our partner to work with. You can apply online on the company's website.
Advantages of partnership with SALT FR
Our company provides comprehensive support to small businesses and offers favorable terms of cooperation to regular wholesale customers. We will help you open a retail outlet selling the best disposable electronic cigarettes, as well as assist in filling the store with SALT SWITCH brand products.