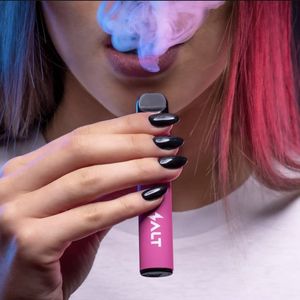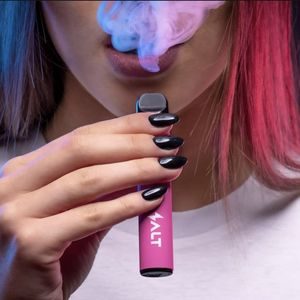 Disposable electronic cigarette brand SALT SWITCH is an innovative device that allows you to get a sea of unforgettable emotions and taste pleasure. Easy to use, with concise forms and intuitive principle of operation, the SALT SWITCH cigarette will not only replace an ordinary tobacco cigarette, but will also complement the image of a modern adult.
The company "SALT FR" offers you a fruitful partnership in relation to the distribution of disposable electronic cigarettes of premium class SALT SWITCH. We sell the best disposable electronic cigarette in France through tobacco shops, retail outlets and gas stations.
Our office is located in Nice, we invite private and legal entities located in different countries to partner:
Italy, Germany;
Kazakhstan, Estonia;
Latvia, England and many others.
To discuss all issues related to the beginning of cooperation and the purchase of disposable vape pen, contact us in a convenient way for you. All contact details are posted on our official website.
For a personal meeting and consultation, we invite you to visit our office. We are interested in both large and small wholesale. We guarantee a conscientious attitude to all clients and conclude a contract in which we prescribe the obligations of both parties.
Features of salt electronic cigarettes SALT SWITCH
Disposable electronic cigarette of the proposed brand is fully equipped and ready to work as soon as you take it out of the package. Now there is no need to worry about purchasing chargers and replaceable cartridges with aromatic liquid.
A battery and a container with liquid are placed in the case, which is heated thanks to the atomizer. The same element regulates the amount of steam produced. The battery capacity of 350 mAh is enough for the cigarette to give out the prescribed number of puffs.
The battery is not charged, the old device is changed to a new one. The fact that the number of puffs is coming to an end and an emergency replacement of the vape is required is indicated by the indicator light, which starts flashing in a timely manner in the lower part of the case.
Vape electronic cigarette is designed for 450 puffs, which appear thanks to the built-in 1.8 ohm evaporator. The cigarette starts working after the first puff — the indicator lights up.
The line of flavors presents delicious monotonous flavors and their combination. Among the presented options, everyone will be able to choose their favorite taste for themselves:
exotic fruits: mango, watermelon, orange, coconut and so on;
berries: raspberries, blackberries, strawberries;
Drinks: cocktail, cola, coffee;
traditional tobacco.
Miniature dimensions 10.3x18x106 mm. and a small weight of 20 gr. allow you to constantly carry an electronic cigarette in your clothes pockets or a women's clutch. The housing is so reliable that even with mechanical action, the liquid inside does not leak.
Buy SALT SWITCH disposable electronic cigarettes wholesale
Liquid electronic cigarettes of our brand are very popular in many European countries. This product has proven itself as a premium product that gives real pleasure from the first puff with fragrant steam.
To order Salt electronic cigarette in our company, it is enough for you to conclude a contract with us, in which all stages of work, payment methods and other nuances will be prescribed. We deliver the paid batches of products through transport companies all over the world.
We are always looking forward to new partnerships! Contact us, we are ready to discuss the details of the upcoming front of work at a convenient time for you.