SWITCH
TO LESS
Choose SALT Switch and
switch to less harm, hustle and smell

— Smooth and satisfying puffs
— Ready to enjoy
— Rich taste and texture
— 30+ unique flavours
— Slick and easy-to-use design
SALT SWITCH FLAVOURS
Our SALT™ SWITCH disposable pod device liquid is selected
by our team to provide a wide choice of 32 different flavours: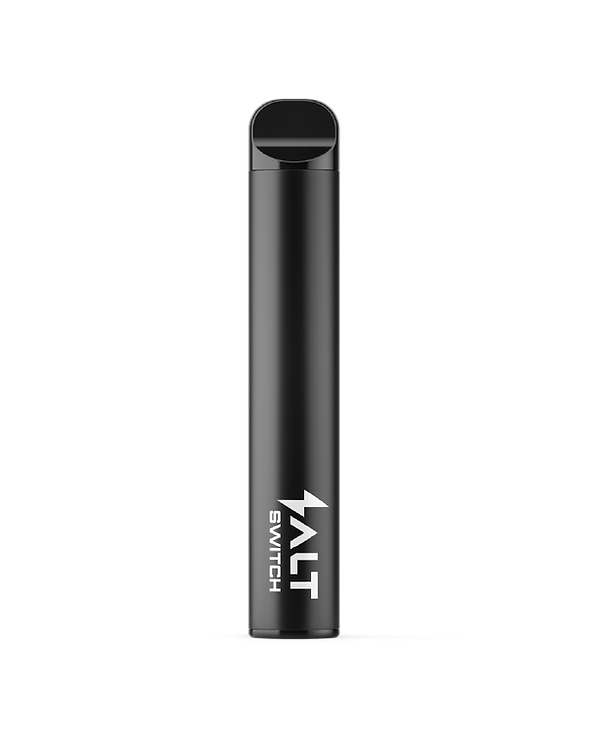 Ergonomic mouthpiece as well as a small
and comfortable weight and size – that's
the attention to detail and the overall
ergonomics of the device for the
typical everyday use you desire.
Ready to use right out
Of the box. It's as simple as that!
Just take it out, inhale and that is it.
That's the revolutionary
approach we are bringing to you.
We've added a safety indicator
on the bottom of the device.
It lights up when you are inhaling
and indicates when the device
has tun out of puffs by blinking.
Fully Charged & Recyclable
400mAh battery
20 mg/ml (2%) of nicotine
in every 2 ml pod (equivalent to more
than one pack of cigarrettes)
Small and lightweight —
only 20 grams and fits
easily in the palm
Consistent puffs of
vapor from the first
one to the last
FEEL FREE TO CONTACT
US WITH ANY QUESTIONS
Check out our product gallery below or proceed to our online shop to buy SALT Switch vape pods.
If you have questions about SALT Switch products or you want to become our partner please use contact us page.
GO TO ESHOP